21 pieces of insider advice for Attorney General Barr
---
Above image: Attorney General William Barr
The following is an excerpt from a news analysis in The Hill
Dear Attorney General Barr: Advice from insiders
By Sharyl Attkisson
Some notable Department of Justice (DOJ) and Intelligence Community officials have been very vocal with their views on everything from investigations to politics. No doubt the nation's new attorney general, William Barr, has watched people such as former CIA Director John Brennan, ex-Director of National Intelligence James Clapper (now a CNN analyst), Obama U.N. Ambassador Samantha Power or former national security adviser Susan Rice on cable TV, "60 Minutes" or giving congressional testimony.
Maybe he has read the books written by ex-FBI directors James Comey and Andy McCabe. And if he follows some of these people on social media, he knows in real time just how they feel and where they come down on current controversies.
But, as he certainly knows, there is always more than one side to a story.
There are many experienced intel officials with a lot to say about what they've seen and experienced on the inside. But they don't have a public platform. They don't appear on TV. They don't tweet. Nobody of consequence asks for their advice. And they won't have the chance to tell Attorney General Barr in person what they think. Yet, they do have some thoughts as to what should be his immediate priorities.
In order for them to be able to speak frankly and without repercussions, they prefer that their names not be made public. Two of them specifically offered that some former intel officials should "go to prison" or "belong in jail" for offenses they have committed. One commented on what he called their "wanton lawlessness and unconstitutional actions."
What seems important is that these are not the opinions of random, fly-by-night government employees.
So who are they?
Each has decades of intelligence experience working under Democrat and Republican administrations. Their experience includes field agent and managerial positions. They have served in a cabinet-level office under President Obama, as an FBI unit chief, as an FBI attorney, as a senior-level CIA official, as a two-star military officer, as an NSA forensics expert and as officers in the Defense Intelligence Agency.
Obviously, Attorney General Barr is free to factor in or to disregard their comments as he pleases; they are simply the responses provided when asked, "What should be Attorney General Barr's top priorities?"
Their 21 recommended priorities, some of it in their own words:
1. Review Foreign Intelligence Surveillance Act (FISA) transactions from the Obama administration.
2. Assign handpicked Inspector General investigators to conduct a broader review of the FBI's handling of the Hillary Clinton classified email investigation.
3. Review the FBI's conduct in the Russia investigation. (Continued)
Read the rest of the article in The Hill by clicking the link below:
https://thehill.com/opinion/criminal-justice/431353-dear-attorney-general-barr-advice-from-insiders
Thank you for supporting independent journalism and fighting government overreach. Donate to Attkisson 4th Amendment Litigation Fund today! Attkisson v. DOJ and FBI for govt. computer intrusions
Original source: https://sharylattkisson.com/21-pieces-of-insider-advice-for-attorney-general-barr/
See comments at original source: https://sharylattkisson.com/21-pieces-of-insider-advice-for-attorney-general-barr/#respond
Follow Sharyl Attkisson on:
Support Sharyl Attkisson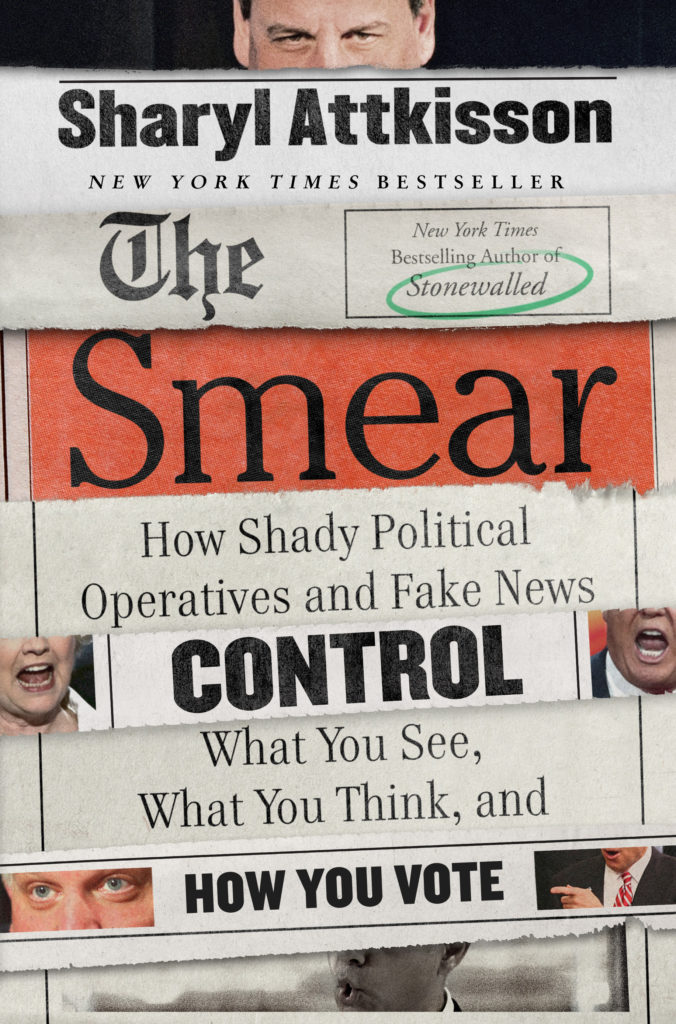 Order the New York Times bestseller "The Smear" today online or borrow from your library