Ep. 525: The St. Louis Movement's Impact On American Schooling (With Kevin Cole)
---
IMPORTED FROM SCHOOLSUCKSPROJECT.COM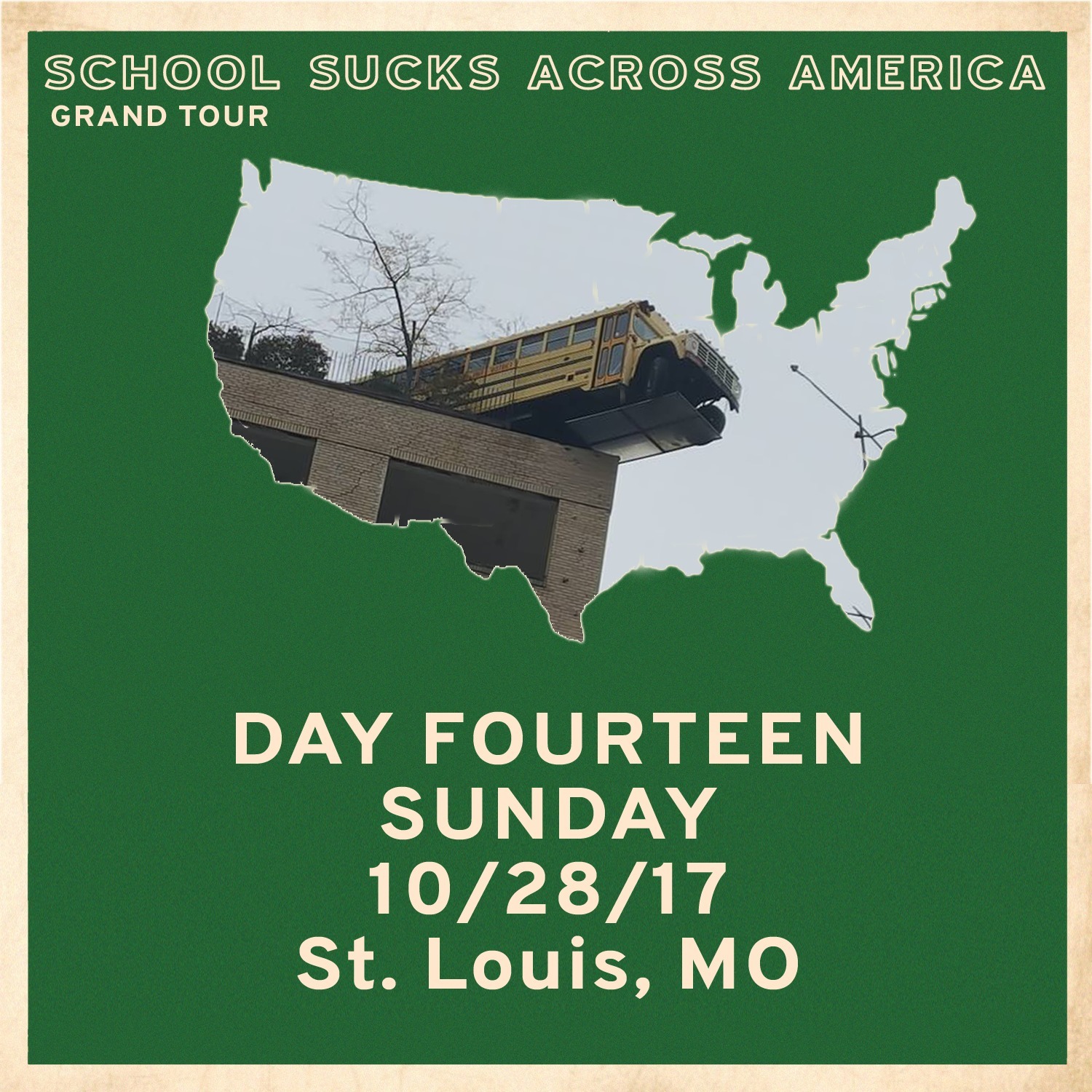 SchoolSucksProject.com – Education Evolution
(#SchoolSucksAcrossAmerica – DAY FOURTEEN – OCT 28 – ST. LOUIS, MO)
Kevin Cole (unityofthepoli…
(#SchoolSucksAcrossAmerica – DAY FOURTEEN – OCT 28 – ST. LOUIS, MO)
Kevin Cole (unityofthepolis.com) acts simultaneously as history teacher and tour guide, as I drive him around St. Louis. This is a story most of you probably haven't heard. PLEASE watch the video version!
The Drive:
The Museum:
Learn more about
School Sucks Across America
Please Support "School Sucks Across America"
Our Amazon Wish List
Donate With Bitcoin
Or Join the A/V Club
Support Us On Patreon
Shop With Us At Amazon
Your continued support keeps the show going and growing, which keeps us at the top of the options for education podcasts and leads to new people discovering this message. This subscription also grants you access to the A/V Club, a bonus content section with 200+ hours of exclusive audio and video.
If you are a regular consumer of our media, please consider making a monthly commitment by selecting the best option for you…
A/V Club – Basic Access – $8.00/Month
AP Club – "Advanced" Access – $12.00/Month
Sigma Sigma Pi – Full Access – $16.00/Month
Original source: https://www.podomatic.com/podcasts/schoolsucks/episodes/2017-11-19T21_57_46-08_00