Ep. [preview] Ideological Purity Tests
---
IMPORTED FROM SCHOOLSUCKSPROJECT.COM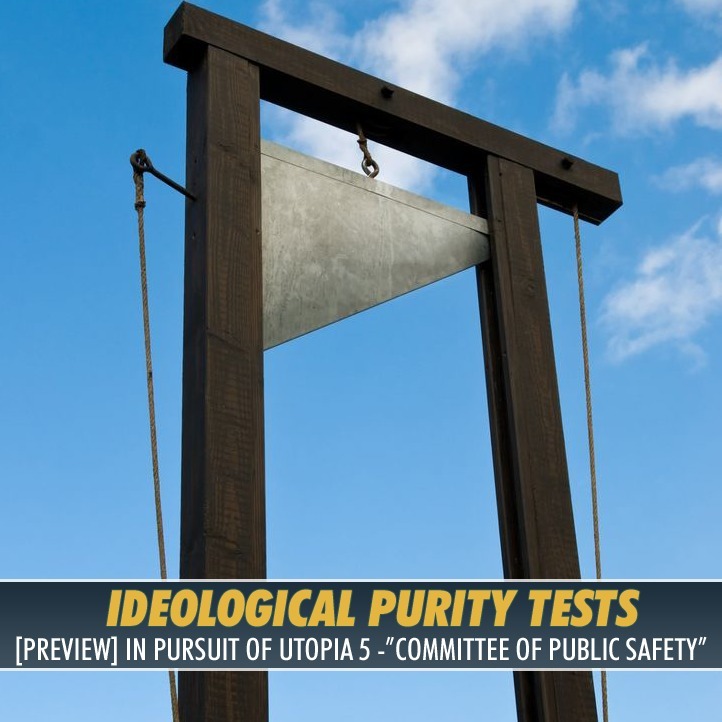 SchoolSucksProject.com – Education Evolution
Free Bonus Friday
Enjoy (and you will enjoy) a snip of one of our bonus productions for supporti…
Free Bonus Friday
Enjoy (and you will enjoy) a snip of one of our bonus productions for supporting listeners, including The Discomfort Zone, In Pursuit of Utopia, Picture of the Month Club, and other older selections.
Today: In Pursuit of Utopia 5 – Committee of Public Safety
The French Revolutionaries began by addressing genuine grievances and demanding liberation from oppressive structures. They declared equal rights for all men, and even addressed women's rights more than any other political movement had. Slavery was outlawed.
But… once the new regime took power and killed the king, the people's rights were suspended in the name of national security. Neighbors ratted on neighbors, and blood filled the streets.
Released Nov 17, 2019 on Patreon + A/V Club.
Full Show: In Pursuit of Utopia – Episode 5 – Committee of Public Safety
ATTENTION JOB-SEEKERS, ENTREPRENEURS, AND LEADERS WHO WANT TO LEVERAGE THE TOOLS FOR SUCCESS – Get Autonomy's 19 Essential Skills For Success (Not Taught In School)
Original source: https://www.podomatic.com/podcasts/schoolsucks/episodes/2020-07-17T09_40_38-07_00