Opinion: A Citizen Suing the Department of Justice Needs More than Just a Winning Argument
---
by Sharyl Attkisson via American Thinker
As I fight on with my computer intrusion lawsuit against the U.S. government, it seems to intersect more clearly with current events every day. And it points to an even larger story.
How widespread is improper government surveillance of journalists, politicians and other U.S. citizens in the name of the fight against terrorism? A few of us found out we were targeted only because we were lucky enough to be alerted by inside sources or other unique ways. How many others were targeted, monitored and watched by government officials but still have no idea it happened?
Read the rest of the article at The American Thinker by clicking the link below:
https://www.americanthinker.com/articles/2019/02/a_citizen_suing_the_department_of_justice_needs_more_than_just_a_winning_legal_argument.html
A diverse group of Constitutional free press and privacy advocates is supporting Attkisson v. Dept. of Justice/FBI to fight the government computer intrusions. Click here to support.
Original source: https://sharylattkisson.com/2019/02/21/opinion-a-citizen-suing-the-department-of-justice-needs-more-than-just-a-winning-argument/
See comments at original source: https://sharylattkisson.com/2019/02/21/opinion-a-citizen-suing-the-department-of-justice-needs-more-than-just-a-winning-argument/#respond
Support Sharyl Attkisson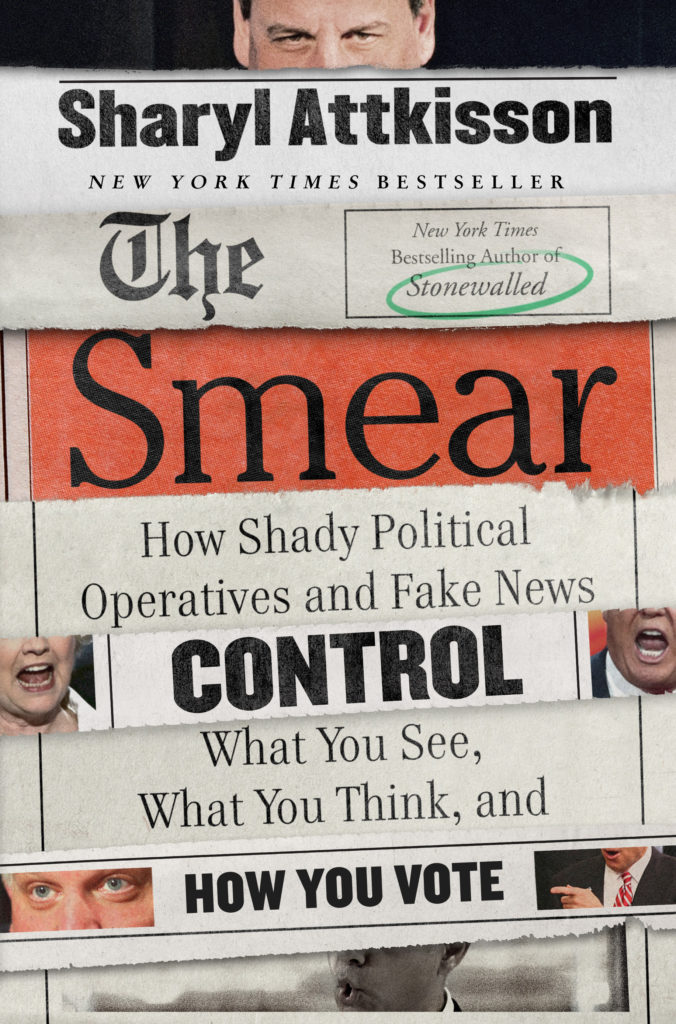 Order the New York Times bestseller "The Smear" today online or borrow from your library