Opinion: Political bias is destroying faith in journalism
---
The following is an excerpt from investigative journalist Lara Logan's op-ed in the New York Post
Journalists are not activists. We may share the passion for a particular cause, but our job is to follow the facts wherever they may lead. We can't ignore something that reflects badly on a noble cause, as an activist might. We have to care about the means as much as the end because our duty is to search for the whole truth.
Nor are we lawyers in a court of law, cherry-picking facts to prove our case. Fortunately, there is only one truth. How we feel about it, how we perceive it, those things are subjective but the truth itself is not.
Above all, we are not propagandists or political operatives. That is not our job.
I have profound respect for my colleagues and for what we as journalists are at our best. Today, as a whole, we are not at our best. Just ask people in towns and cities across this country, as I do. Everywhere I go, people tell me they have lost faith in journalism. It comes from all people, all walks of life and all political stripes.
Frankly, I don't blame them. Responsibility for this begins with us.
It is a fact that the vast majority of journalists in this country are registered Democrats. The colleges we come from are similarly dominated by one political ideology. This matters today because the reporting has become so one-sided. As we try to figure out why people have lost faith in our profession, let's start by being honest about who we are. (Continued…)
Read the entire article in the New York Post by clicking the link below:
https://nypost.com/2019/02/26/political-bias-is-destroying-peoples-faith-in-journalism/
Thank you for supporting independent journalism and fighting government overreach. Donate to Attkisson 4th Amendment Litigation Fund today! Attkisson v. DOJ and FBI for govt. computer intrusions
Original source: https://sharylattkisson.com/opinion-political-bias-is-destroying-faith-in-journalism/
See comments at original source: https://sharylattkisson.com/opinion-political-bias-is-destroying-faith-in-journalism/#respond
Follow Sharyl Attkisson on:
Support Sharyl Attkisson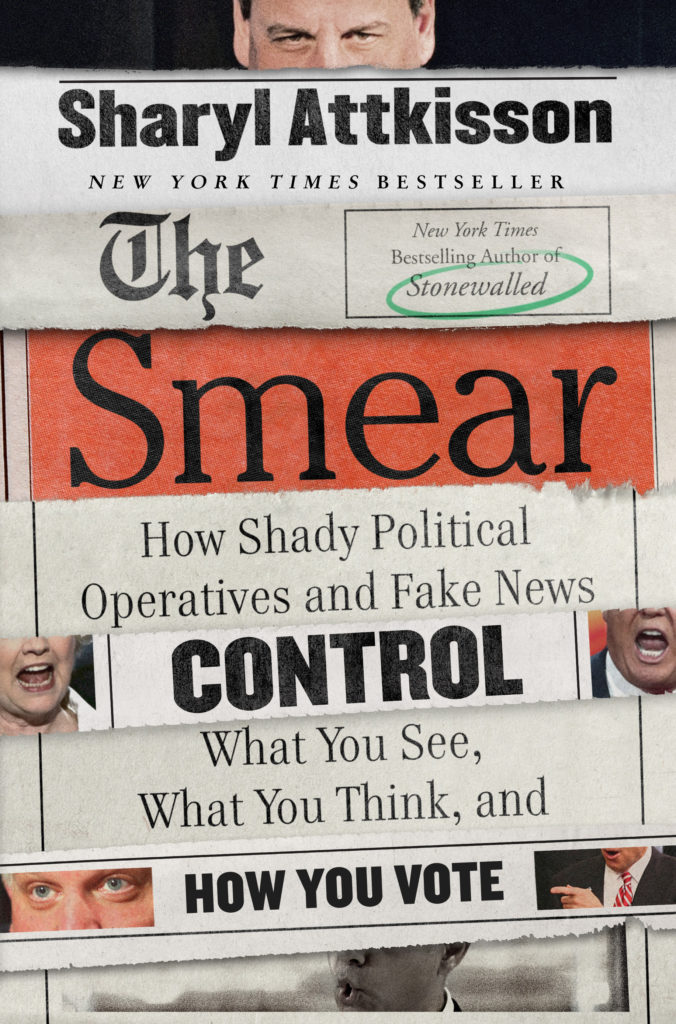 Order the New York Times bestseller "The Smear" today online or borrow from your library