Shipwrecked on Ten Islands with Clintons & Branson
---
Bill Clinton was recently in Saint Lucia celebrating the new solar farm that the Clintons were instrumental in erecting. Who knew that the Clintons and Richard Branson were spearheading a renewable energy project across the entire Caribbean known as the 'Ten Island Challenge', locking in every island, forming a perimeter around all their favorite places, such as Haiti, the Dominican Republic, Jamaica, Aruba, Bahamas, Puerto Rico, Venezuela, Colombia, Kenya, and Tanzania? If one didn't know better, isn't that the route drug traffickers and child traffickers utilize? It could just be a coincidence, but it sure is an interesting pattern. And they are just getting started, adding more islands to the list as they go. Sure, importing fossil fuels for power is likely costly and not terribly "green", but solar panels don't stand a chance in a hurricane, yet the majority of these islands are in the hurricane beltway. So what's this REALLY all about? What's in it for them?
This was a very strategically thought-out plan that involves governments, politicians, the billionaire clan, power companies, and one of the biggest shipping industry companies in the world. What the heck would they have to do with renewable energy? A lot. In this open-sourced investigation, you will see the timeline, the shipmates, and how it all connects. You will see how it all manifested and possibilities as to where it is headed.
After reviewing multiple sources citing the islands they have contracted with, it is clear that there are more than just "Ten Islands". One source involved with the project reflects 10, while another reflects 13, and the Norwegian government claims there are contracts with 21 islands. Yes, the Norwegian government has a vested interest in this project as well. Below are two maps reflecting the majority of the islands that have been cited by most of those involved. It may not include all of the islands, as the "ten islands" were a test pilot for them to acquire additional contracts with other islands. Also note, San Adrés and Providencia are Colombian islands.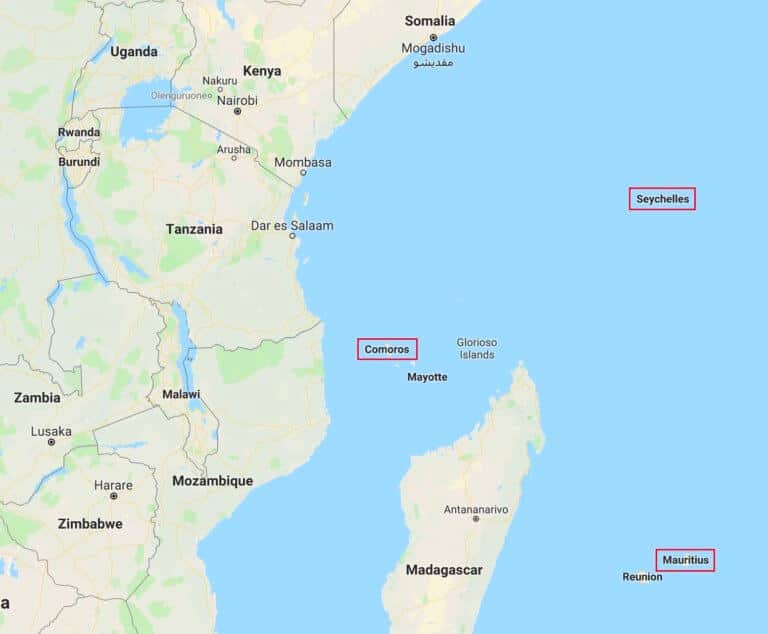 That's quite the pattern isn't it? If one has ever done any research at all, they would gasp when seeing this. With most of these islands being in the hurricane beltway, the solar panels and wind farms have a difficult time sustaining strong winds and hurricanes, such is an example of the recently purchased solar farm Richard Branson's Virgin company, BMR Energy, in St. Croix. Renewable energy sources require ongoing maintenance and being in the path of hurricanes adds for potential damage, all of which means more $$ for the providers of these services.
One island that seldom sees hurricane damage is Aruba. Interestingly, Aruba has always been known to be a major cocaine hub for trans-shipment to the United States. Despite this, in 1999, when Bill Clinton was president, Aruba was removed from the U.S. State Department's list of major drug producing and transit countries. According to the case study posted on the World Bank's website, the reason for the decline is "unclear". Curious.
Caribbean Drug Transit Zone
According to this Case Study: Drug Trafficking and The Netherlands Antilles, they clearly indicate that the Caribbean countries are geographically positioned in the world's largest drug transit zone. They go on to state:
"South America produces nearly all the world's cocaine. The United States and Europe are responsible for 88 percent of global retail sales of cocaine, a market worth some US$70 billion in 2003(UNODC, 2005). The gross domestic product of the entire Caribbean was US$31.5 billion in 2004. (ECLAC, 2006). In other words, the value of the drug flows through the region may exceed the value of the entire licit economy."
Interesting side note: Back in 1995 former President Bill Clinton put the "black list" into law, known as the Specially Designated Narcotics Traffickers (SDNT). It is a database of all known people and companies across the world that have ties to drug traffickers, have been drug dealers or are involved in asset laundering. Locals in various countries refer to it as "The Clinton List". Most people are familiar with this list, but many are not aware that Bill Clinton is the one who put this law in place. It's a hell of a database containing names, addresses, known connections, and unique registry or taxpayer ID. Those working ports must cross-reference the list when allowing cargo through. In the right hands, that database would be highly beneficial – in the wrong hands, it could be detrimental by controlling and monopolizing the drug industry.
Caribbean Child Sex Trafficking Hub
The Caribbean is not just a drug trafficking hub, it is also a child trafficking and sex trafficking hub. According to the Trafficking in Persons June, 2018 report, this is what they have to say about Aruba specifically:
"As reported over the past five years, Aruba is a transit and destination country for women, men, and children subjected to sex trafficking and forced labor. Venezuelan women are subjected to sex trafficking in Aruba, and foreign men and women are vulnerable to forced labor in the service and construction industries."
In a report by the Congressional Research Service from 2016 on 'Trafficking in Person in Latin America and the Caribbean' they state:
"Human trafficking is a growing problem in Latin America and the Caribbean, a region that contains major source, transit, and destination countries for trafficking victims. Major forms of TIP in the region include commercial sexual exploitation of women and children, labor trafficking within national borders and among countries in the region. The two countries in Latin America and the Caribbean with the largest percentages of their populations subjected to "modern slavery," a term associated with human trafficking, are Haiti and the Dominican Republic, according to the Walk Free Foundation.

Countries in Latin America serve as source, transit, and destination countries for trafficking in persons. Victims are exploited within their own countries and trafficked to other countries in the region. Latin America is also the primary source region for people trafficked to the United States, including by transnational organize crime group. In FY2015, Mexico was the primary country of origin for foreign trafficking victims certified as eligible to receive U.S. assistance."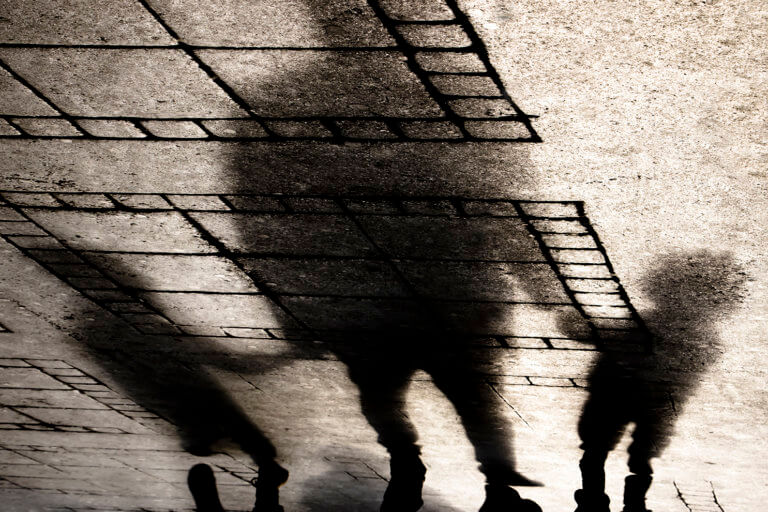 It is important to note: Countries that do not cooperate in the fight against human trafficking, and are not actively trying to put a stop to it, are listed as Tier 3 and are subject to U.S. aid restrictions. From the maps above of the islands they are working with, the following are on the Tier 3 List: Belize and Comoros. The Tier 2 Watch List represents countries that are aware of their severe forms of human trafficking, are attempting to make changes, but there is failure to provide evidence of increasing efforts to combat the issue. The following, from the above maps, are on the Tier 2 Watch List: Haiti and Seychelles. The Tier 2 list represents those governments who do not fully meet the minimum standards, but are making efforts to bring themselves in compliance with those standards. The following, from the above maps, are on the Tier 2 list: Antigua & Barbuda, Dominican Republic, Jamaica, Mauritius, St. Lucia, St. Vincent & the Grenadines, Trinidad & Tobago.
Of the 19 islands they have contracts with, there are serious human trafficking concerns on 11 of them. The ones listed as two in a group are counted as one, such as Antigua & Barbuda. However, with the exception of the Bahamas being listed as a Tier 1 (good), the other 8 are not on any of the Tier Lists, so it is difficult to determine where they stand. One very key aspect to mention before continuing – in their GEF/UNDP 'Project Document' for the 'Ten Island Challenge', they specifically state "Renewable energy and energy efficiency strategies and assessments on selected islands with specific targets that are inclusive, gender responsive and human rights-based." Yet, they are working with islands that are well documented to be hosts for drug and child trafficking. They also indicate that "A network of young leaders will be created to identify and nurture youth to transition and lead the clean energy sustainable development agenda in the Caribbean." One could understand the need for training the islanders in the recent solar farm equipment and other possible renewable energy sources being implemented, but where does "nurturing youth to transition and lead" play a role?
Child trafficking has become a worldwide epidemic, with over 300 church clergy abusing over 1,000 children for years that just hit the news, a DCFS adoption manager, boy scout leaders, teachers, daycares, and thousands being arrested for child sex abuse and child pornography, and that's just in the U.S. The Justice Department's project safe child has been revving up in full gear with daily press releases of new arrests, and 2,300 in just the past three months. In India, they wouldn't approve a well-known filmmaker's movie on child trafficking, saying it's "crude".
Aside from the well-known Pentagon scandal from 2007 where numerous military officials and defense contractors were subscribing to child pornography on Pentagon computers, just this month a NASA contractor, Anthony Joseph Culotta Jr. was arrested on child pornography charges.  What makes this story so alarming is that he has worked at the Kennedy Space Center Launch Services Program since 2004, and in 2018 he was found using his NASA-issued laptop computer to search for, view, and possess sexually explicit images of children. What's worse, is of the over 1,000 images found, there were images of known victims previously identified by the National Center for Missing and Exploited Children.
Speaking of the National Center for Missing and Exploited Children (NCMEC), back in the mid 1990s, Belgium reached out to them in request for assistance with their missing children issues. The NCMEC's Board of Directors authorized the creation of a new organization that would devote itself to doing globally what NCMEC was committed to doing in the United States. In 1998, members of the Board of the newly created ICMEC held their first meeting, and in April 1999 it was launched by then First Lady Hillary Clinton, Lady Catherine Meyer, and Cherie Booth Blair, wife of former British Prime Minister Tony Blair. You can review the full press release that has been archived here, which shows a photo of the three of them at the launch.
Coincidentally, it was Richard Branson's mother, Eve Branson, who was a founding board member of ICMEC in 1999 and served on the Board of Directors until 2005. Richard Branson was ICMEC's founding sponsor. ICMEC is a not-for-profit corporation supported entirely by private funds and resources, and is headquartered in Alexandria, Virginia. It is not a government agency.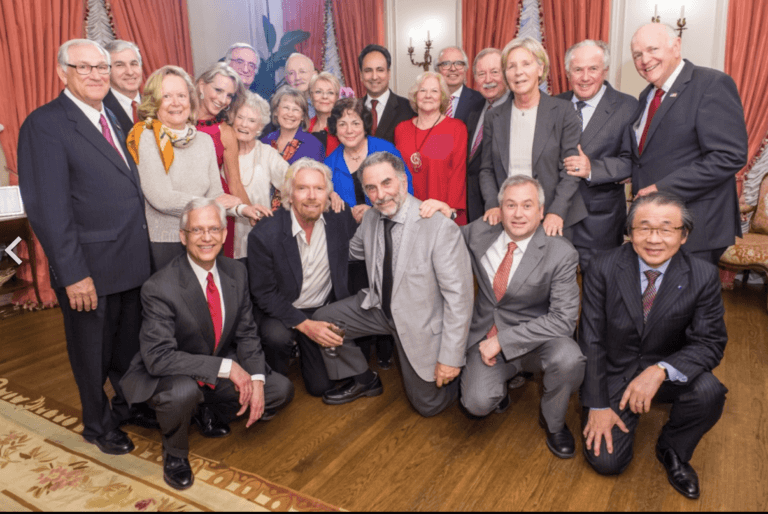 In a photo of the Board of Directors provided on Wikipedia, we see Eve Branson, along with her son Richard Branson, as well has a myriad of other familiar faces. This begs the question, if they are so passionate about saving children, why are they investing their time and money in renewable energy on islands that have exceedingly high rates of child trafficking and abuse? Wouldn't it make more sense for them to exert their time and money into helping with a more dire human need? Are abused children really going to benefit from all that solar power?
To understand the magnitude of ICMEC's reach, in a 2014 report for the United States Senate Committee on Foreign Relations pertaining to "International Parental Child Abduction" it states that ICMEC has trained law enforcement in 121 countries. They has reviewed laws in 200 countries and worked with parliaments in 100 countries to enact new law on child pornography. They built a global missing children's network to include 22 countries, established national centers in multiple countries, and created a regional center in Europe serving 13 countries in the Balkan region.
In addition, they met with 400 Arab leaders in Cairo to create an agreement on child protection. They also partnered with the Vatican, Mayo Clinic and Il Telefono Azzurro to create 'The Declaration of Rome' on children's rights. And finally, they entered into formal partnerships with Interpol, and launched a Global Health Coalition of pharmaceutical companies and health care institutions to address a public health crisis with child sexual abuse.
In 2005 it was estimated that 600,000 to 800,000 humans were trafficked across international borders each year, with 50% being minors, according to the U.S. Department of State, and according to the International Labour Organization (ILO), "global profits made from forced labourers exploited by private enterprises or agents reach $43 billion every year, of which $31.6 billion from trafficked victims." Nine years later, in 2014, the (ILO) reported "forced labor in the private economy generates $150 billion in illegal profits per year, three times more than previously estimated." Polaris, who runs the human trafficking hotline (an article in of itself), also validates (ILO)s $150 billion figure, before the Washington Post tries to dispute these numbers and twist words as they've done with so many others reporting accurate information. Ironically, that same year, in 2014, religious leaders from around the world met at the Vatican to sign the 'Declaration of Religious Leaders against Modern Slavery'. That didn't age well.
Polaris points out another fact: "In 2016, an estimated 1 out of 6 endangered runaways reported to the National Center for Missing and Exploited Children were likely child sex trafficking victims. Of those, 86% were in the care of social services or foster care when they ran. There is a brilliant documentary, KIDS INC., coming out in September that will go in depth about this very topic.
Again, all of this begs the question, if ICMEC is as all-powerful as they claim, and have made all of the above steps, as well as many others, to help prevent this worldwide epidemic, why then have the numbers of trafficked victims significantly increased since its inception in 1999 rather than decreased? What exactly are they preventing? It's a legitimate question.
More questions are raised, when looking back to the State Department cover-up of pedophilia that plagued the MSM when Hillary Clinton was Secretary of State. As the New York Post CBS, and NBC news reported in June, 2013, they had obtained documents tied to ongoing investigations involving eight cases of alleged misconduct by state department workers, contractors, and a United States ambassador, all of which occurred during Hillary Clinton's tenure. An internal Inspector General memo from October, 2012 reported the ambassador under investigation "routinely ditched his protective security detail in order to solicit sexual favors from BOTH prostitutes and minor CHILDREN." The report also states that a high-ranking official at the State Department directed investigators to "cease the investigations". Hard to swallow? Here's a 3-min News clip from NBC:
Armed with so much information, one must ask, what's in it for them to develop these islands with renewable energy? Why? Because these people continue to get rich off the poor, and they are not accustomed to offering acts of kindness unless there is some sort of pay-to-play in it for them, which is well documented by Charles Ortel and many others when it comes to the Clintons, who own 50+ foundations and organizations according to their tax returns. Just how much "pay" and how much "play" is yet to be determined as it pertains to the islands.
Even Richard Branson says, "A world where market barriers will not prohibit profitable solutions to climate change, and where entrepreneurs who are passionate about preserving our planet's resources are simultaneously tapping into the biggest economic opportunity of our generation." He is a billionaire who also happens to own Necker Island & Moskito Island, located among the British Virgin Islands, but tapping into additional funds from the "climate change agenda" is at the top of his list? So much so, he created a 'Creating Climate Wealth' summit in the British Virgin Islands, and owns renewable energy companies as well.
There are a lot of familiar faces on board with this "project" of converting all of these islands to renewable energy. The timeline paints quite a picture and will illustrate most of those involved, in addition to the strategic planning that went into this. This is by no means a comprehensive timeline, as there are many islands involved, and the main focus is on how this operation began and who all is involved, with primary coverage of Saint Lucia, because that is where Bill Clinton was at this past weekend to celebrate their new solar farm. However, there is information on their other island projects sprinkled throughout – one that is very curious indeed.
Timeline for The Ten Island Challenge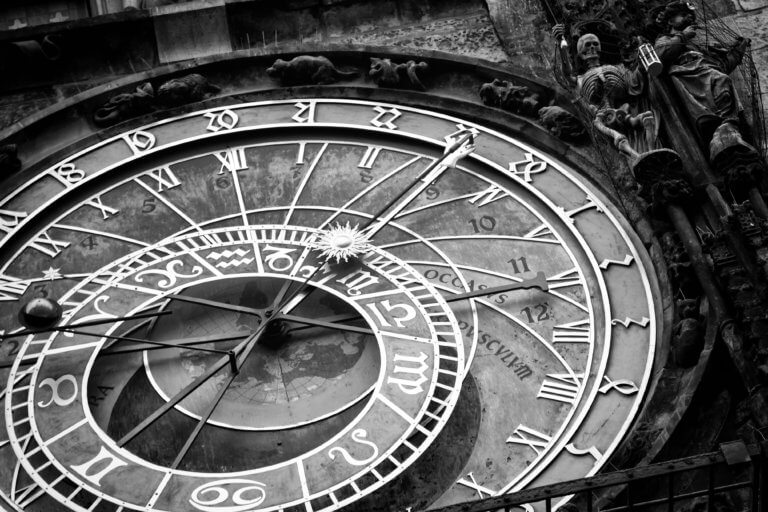 2006
Clinton Climate Initiative was founded under the Clinton Foundation.
2009
Carbon War Room was founded by Richard Branson and Jigar Shah. Their focus is on shipping efficiency, sustainable aviation, islands energy program, sunshine for mines, and trucking efficiency.
January, 2009
International Renewable Energy Agency (IRENA), founded by Hermann Scheer, is an intergovernmental organization to promote adoption and sustainable use of renewable energy. It consists of 153 states and the European Union, and is an official United Nations observer.
June, 2012
Ten Island Challenge launched, and according to Hillary Clinton's emails, she was having private lunches and meetings with Richard Branson prior to their launch at the RIO+20 conference. But then, she and Branson go way back, as you will see later in this article. Their Ten Island Challenge is to convert ten islands into renewable energy to reduce the use of fossil fuels. They've since contracted with more than ten islands.
September 12, 2013
DNV GL was created with the merger of Det Norske Veritas (Norway) and Germanischer Lloyd (Germany). They are a whale operating in the marine shipping industry, gas and oil pipelines, renewable energy, among other endeavors. According to their October 22, 2015 write-up on their website, they are the technical partner and lead on the Ten Islands project.
March, 2014
Justin Locke, former Disaster Risk Management Specialist for the World Bank from 2010-2014 and UNDP Development Specialist from 2008-2010, became the new Director of the Islands Energy Program for Rocky Mountain Institute who is a big part of the Ten Islands project.
November 24, 2014
Initial submission date for funding to the Global Energy Facility (GEF), an arm of the World Bank whose implementing agency is the United Nations Development Programme.
December, 2014
Rocky Mountain Institute founded in 1982 by Hunter Lovins and her then-husband Amory Lovins, merged with Richard Branson's 'Carbon War Room' to become a subsidiary under RMI. Both companies play a major role in the Ten Islands project.
January, 2015
The Obama Administration's U.S. Department of Energy releases the 'Energy Transition Initiative – Islands Playbook', which is a 120-pg pdf action-oriented guide to successfully initiate, plan and complete a transition to an energy system that relies on local resources while eliminating one or two imported fuels. They state: "We anticipate that the first additions will result from joint efforts undertaken by the U.S. Department of Energy, the Rocky Mountain Institute, and the Carbon War Room, to support energy transition efforts in
the Caribbean." They go on to state that the document was made possible through the leadership and support of the U.S. Department of Energy, Office of Energy Efficiency and Renewable Energy, and that the Carbon War Room will also be using the 'Playbook' as the implementation strategy for its 'Ten Island Challenge'. Along with the Island Playbook, they created individual "Energy Snapshot's" on each of the islands, such as this one on Saint Lucia.
April 29, 2015
Over $300 million in funding was approved and disbursed.
September 1, 2015
Clinton Foundation puts out a press release stating "Organizations unite to support renewable energy development on islands".
December, 2015
Breakthrough Energy Coalition was founded by Bill Gates and friends. See Breakthrough Energy Ventures below, as it is one in the same.
December 16, 2015
Governor-General Pearlette Louisy enacts the National Utilities Regulatory Commission Act, and the National Utilities Regulatory Commission (NURC) was formed to grant licenses to independent power producers (IPPs) to generate electricity from renewable sources.
May 2016
Under the 'Green Tourism' section about Caribbean hotel energy efficiency in a fact sheet in Obama's archives states: "As part of the Caribbean Regional Clean Energy Program, USAID is launching complementary activities focused on the Eastern Caribbean that will assist the private sector in developing new financing tools for energy efficiency and renewable energy." Though it's not made clear as to what these "complementary activities" represent.
September 19, 2016
The Governors house in Saint Lucia receives solar installation by 'Solar Head of State'. They travel the Caribbean and other locations installing solar panels to all government buildings, not just the President or Governor's house. None of this is mentioned in press releases or articles from any of the parties involved with the project in Saint Lucia. Solar panels and installation are all done by donation and volunteers. Sungevity an Oakland, CA based solar electricity company, founded in 2007 and sold to Northern Pacific Group for $50 million in April, 2017, with a subsidiary 'Sungevity Netherlands', donates a lot of the solar panels. The original founder is now an advisor with 'Solar Head of State'. Trina Solar based out of Changzhou, China, founded in 1997, also donates a lot of solar panels. This is a very nice incentive for governments to get on board with this program.
December, 2016
Breakthrough Energy Ventures was spearheaded by Bill Gates, with a group of "founders": Jeff Bezos, March Benioff, Richard Branson, Reid Hoffman, Jack Ma, George Soros, Tom Steyer, Meg Whitman, Mark Zuckerberg, University of California, Prince Alwaleed Bin Talal, Michael Bloomberg, and MORE. Since its inception, they have added companies as well, such as GE, Wells Fargo, and the usual crew. Their initial intention was to bolster governmental assistance in renewable energy to $20 billion. The group invested their own funds totaling $2 billion.
July 20, 2017
The Clinton Foundation, in a press release, announced the contract signing between the Clinton Climate Initiative (CF), Rocky Mountain Institute and the Carbon War Room for the solar farm in Saint Lucia.
September 29, 2017
Groundbreaking for solar farm in Saint Lucia.
December 14, 2017
Mayfair sold its 36.5% shares in DNV GL, making Det Norske Veritas Foundation the sole owner of one of the biggest shipping, gas & pipelines, and renewable energy industry leaders.
February 12, 2018
Clinton Foundation members meet with officials in Comoros Island to discuss sustainability development projects.
August 8, 2018
The Clinton Foundation puts out a media advisory alerting them that President Clinton and Prime Minister Chastanet would be joining officials from the Clinton Foundation, Rocky Mountain Institute, and LUCELEC to open the new 3 MW solar farm on Saint Lucia. Article on this here.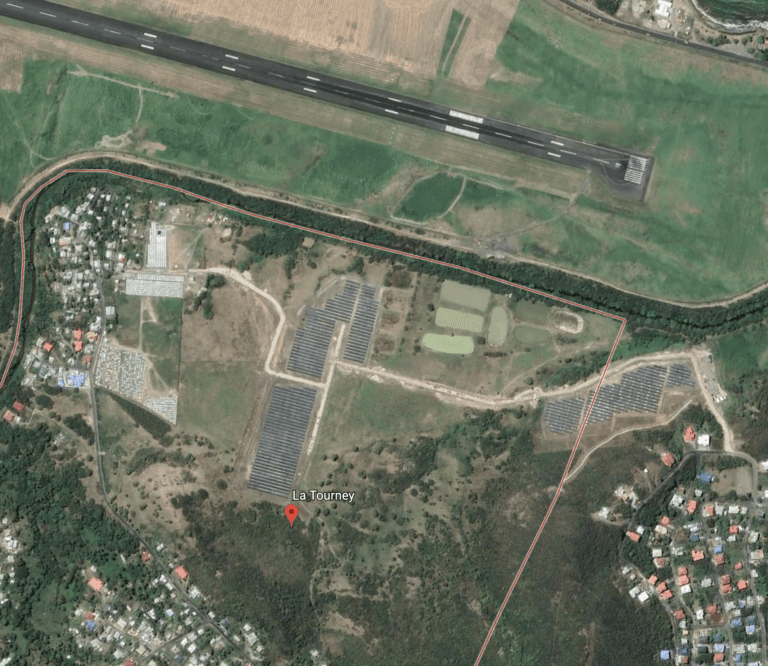 The coordination of events and strategy involved is damn impressive, is it not? They really went all out to see this through. It's amazing when governments and organizations work together, what can be achieved in such a short amount of time. And yet, with all that effort they put into ICMEC for 19 years, Saint Lucia still remains a Tier 2 in human trafficking?
LUCELEC and GRUPOTEC Develop 'first ever' Utility-Scale Renewable Energy Project in Saint Lucia:
A Quick Glimpse of a Few Other Island Projects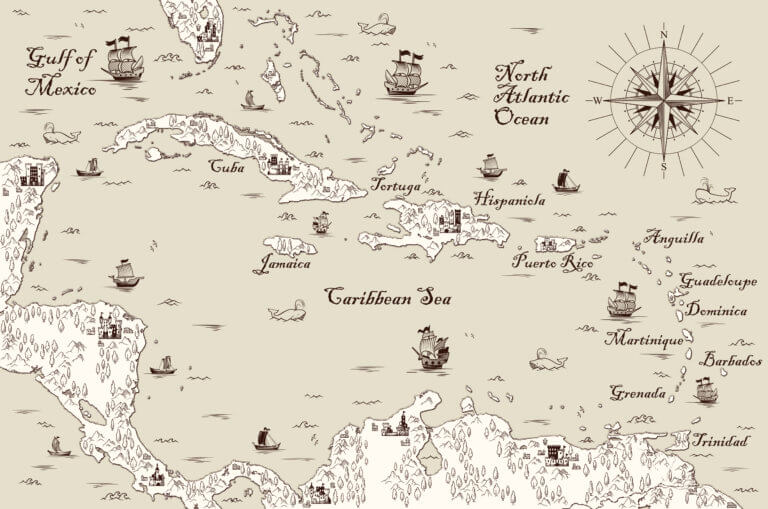 In Jamaica, Solar Head of State announced its participation with the government to install solar photovoltaic panels on the national executive office, Jamaica House. The U.S. firm Solar Island Energy will be working with numerous other energy companies to perform the installation. The solar PV panels are donated by Trina Solar, founded by Jifan Gao, a leading figure in China's solar industry. The project is being coordinated by the Clinton Climate Initiative and Rocky Mountain Institute-Carbon War room.
February 1, 2018
In one of the more alarming press releases, "Clinton Foundation to Launch Action Network on Post-Disaster Recovery in the Caribbean", they state that they were "invited" by the leaders of Puerto Rico, the U.S. Virgin Islands, Antigua & Barbuda, and Dominca to meet with them on post-disaster recovery of their islands. The entire world knows what they did to Haiti, so it would be very unlikely they were "invited". Yet, they have the nerve to commend themselves on how much money they have raised to help Haiti since 2010 in this very press release, and apparently intend to do the same with these other islands by focusing on their energy, infrastructure, health, education, and economic development, taking their 'Ten Island Challenge' to a whole new level.
August 9, 2018
The Clinton Foundation puts out a media advisory alerting them to former President Clinton's announcement of their solarization projects on St. Thomas and St. John in the U.S. Virgin Islands with Gov. Mapp and Bloomberg Co-Founder Tom Secunda – with a commitment by Expedia Group to solarize the islands.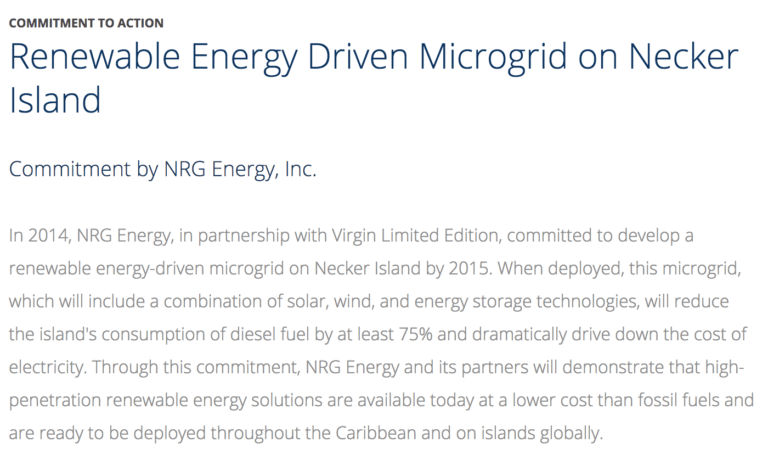 Necker Island is owned by Richard Branson. He also owns nearby Moskito Island. But Richard Branson is not the only one to own an island. Many celebrities own islands, including known pedophile Jeffrey Epstein who is doing time in prison for soliciting prostitution from girls as young as 14-years-old.
Just off the coast of Belize, another area they are focusing their renewable energy efforts, Bill Gates boasts the largest island in the Republic of Belize, called Bugue Caye. In fact, not far from his island resides all-time climate change fighter, Leonardo DiCaprio, who owns Belize's Blackadore Caye island. Apparently back in 2007 he suggested he was going to turn it into an eco-resort, then made the official announcement in 2015 that come 2018 he intends to do just that.
Here is a an extensive list on the Clinton Foundation website detailing many of their CGI projects, though many appear to overlap with CCI. It's hard to keep all of their initiatives straight.
Up Next in Part II of III:
What is Going On At Comoros Island? You are going to want to see this!
The Shipmates Involved in The Ten Island Challenge
The post Shipwrecked on Ten Islands with Clintons & Branson appeared first on coreysdigs.com.
Reprinted from: http://coreysdigs.com/clinton-foundation/shipwrecked-on-ten-islands-with-clintons-branson/
Follow Corey's Digs on: